SEO (Search Engine Optimisation)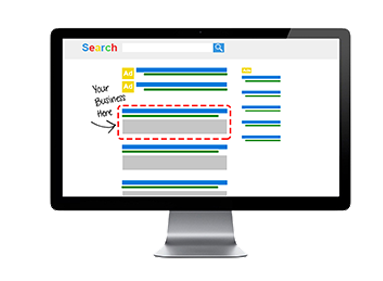 Ever heard of the phrase, 'location, location, location'? You may think it references property, but it can also be applied to online business too. Location is everything, and if you're not on the first page of Google results, then you're missing out.
Even if you have the whizziest, most beautiful, most impressive website on the planet, if it isn't correctly optimised, no one will find it.
SEO (search engine optimisation) is the process of optimising a website by improving on-site elements and enhancing off-site reputation. It takes time, investment and knowledge, but it's well worth it once you get there.
Our clients have seen their website traffic figures double, triple and even quadruple after we've took care of their SEO. But more importantly, SEO has led to a direct and positive impact on leads and sales.
We offer two SEO packages:
Local SEO
Local SEO is the process of optimising your website for local search results, such as 'Accountant, Blackpool' or 'Builder, Preston'. This requires extensive on-site optimisation and some off-site reputation management.
National SEO
National SEO is the process of optimising your website for national search results, such as 'Kitchen units'. Your focus won't be in one particular area, but instead the whole of the U.K. It is trickier than local SEO, and requires extensive on and off-site optimisation.
SEO – What's the Process?
Each and every business is completely unique when it comes to SEO. Before you make a decision about whether you want SEO, we like to provide you with all the information you need, including:
Keyword research analysis – we will research what the most searched for keywords are in your particular niche and/or area

On-site SEO report – we will provide you with a PDF report, which will identify how your website can be improved for on-site SEO
The monthly costs
Any further recommendations how you could improve your SEO
You will receive all this information for free. We understand that SEO is an investment, that's why we want you to feel completely comfortable before you go ahead.
We've helped countless clients in Blackpool, Lancashire and beyond get to that all important page one spot on Google.
SEO – The Benefits
Cost-effective
Yes, SEO is an investment, but it usually works out far cheaper than spending money on advertising to push traffic to your site
Increased traffic
The great thing about SEO is that you manage to capture the exact people who are looking for your products or services
More customers
An effective SEO campaign combined with a user-friendly and well designed website is the sweet spot to business success!
Want your free SEO report? Then just get in touch.
Talk to us today
or call 01253 933064